Accommodation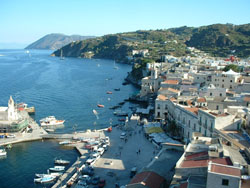 Participants may choose either to stay at Grand Hotel Arciduca Via G. Franza - Lipari, where the conference room is located or to find an alternative accommodation by their own.
Those who choose to stay at Grand Hotel Arciduca must make reservations by contacting directly the hotel. (Tel. ++ 39 090 9812136 Fax ++ 39 090 9811387 - www.arciduca.it - e-mail: [email protected]).
The following rates have been established:
SUPERIOR and DELUXE rooms:
Double room 70,00€
Single room 110,00€
per day per person, breakfast included.
Additional information may be found at http://www.isoleeolie.com.